Object Oriented Programming for All
- GUI Classes -

RFC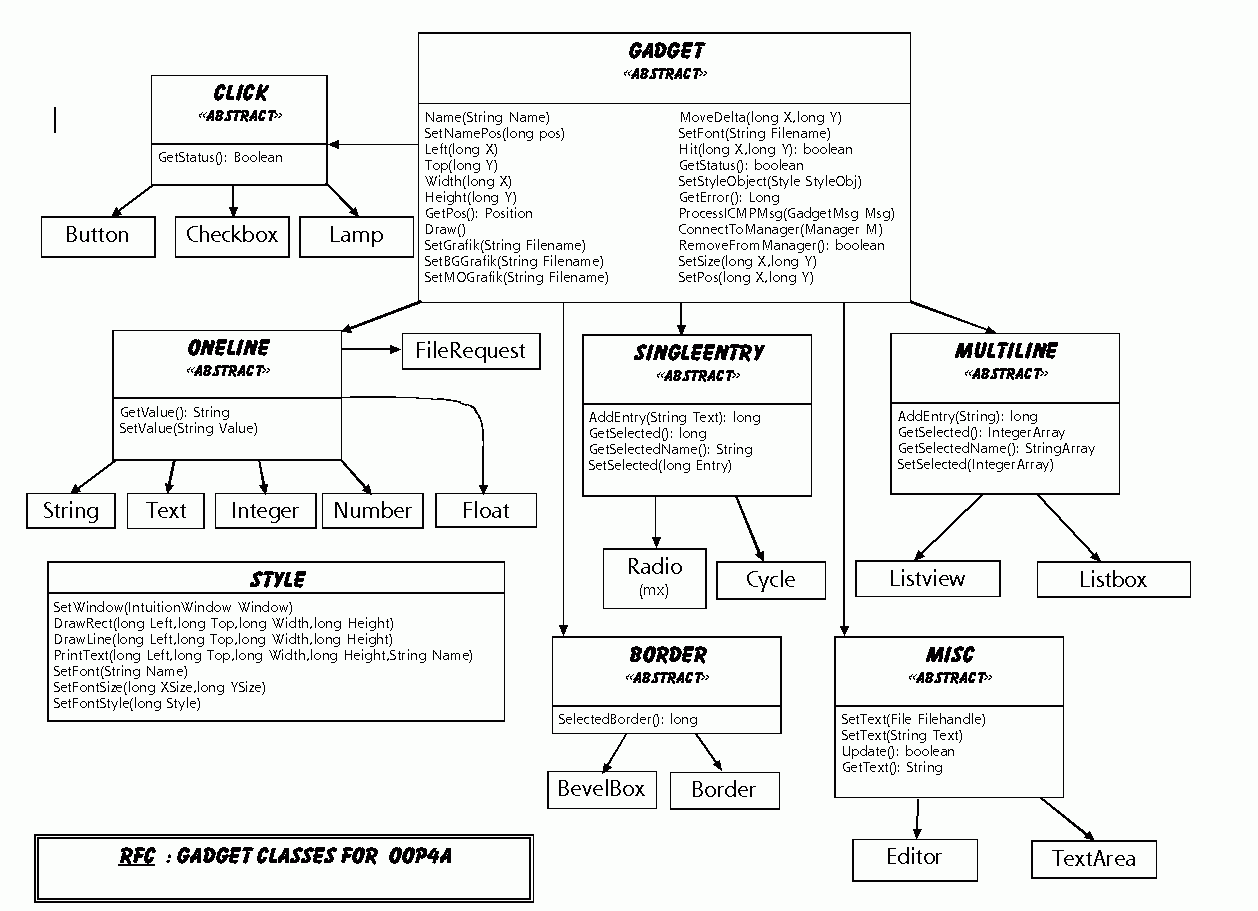 This is the result of a first Brainstrom about designing GUI in a OO way. Besides the mostly selfexplaining gfx , two things have to be explain further.
Manager:
Don`t even think about JAVA LayoutManager! :-) Ok, my concept uses a Manager to manage the incoming IntuitionMessages for a specific window. He sends this message to all kown objects which can decide if they are meant or not. All Object register themself to a given Manager.
Style-Objekte
Gui objects should be changeable to a style. All renderjobs are send to a StyleObject which draws i.e. all borders, lines or graphics. The StyleObject decides if an edge has to be drawn round or in multicolor. A seperate StyleObject can be applied to each GUIobject, but you can just use one to get the same style to every object.
Please send all comments to me by email.
Mainpage